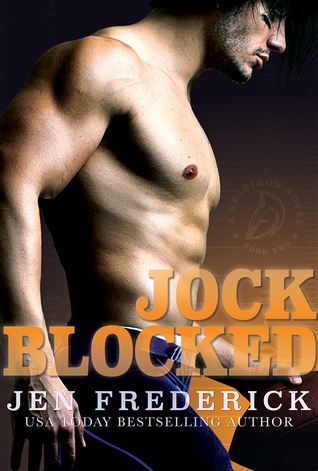 She's always played it safe…

College junior Lucy Washington abides by one rule—avoid risk at all costs. She's cautious in every aspect of her life, from her health, to her mock trial team, to the boring guys she dates. When a brash, gorgeous jock walks into the campus coffee shop and turns his flirt on, Lucy is stunned by the force of attraction. For the first time ever, she's willing to step out of her comfort zone, but can she really trust the guy who's determined to sweep her off her feet?

He's always played around…

Entering his last year of college eligibility, linebacker Matthew "Matty" Iverson has the team captaincy in his sights. And it's his for the taking, if he can convince his quarterback Ace Anderson to give up the starting position. Luckily, Matty already has an edge—the hottie he's lusting over just happens to be Ace's childhood best friend. Getting Lucy on his side and in his bed? Hell yeah. Matty is more than confident he can have both, but when he falls hard for Lucy, it's time for a new game plan: convince the woman of his dreams that she's not sleeping with the enemy.
Lucy is a beautiful girl that isn't willing to take any risks. When Matty first sees her he knows she's something special but soon learns it's going to take a lot of work to get her to go out with him. When he finds out who her best friend is it just get's that much harder. Things start stacking up against Matty & finally it's too much for him. After some time apart they both realize they might have let go too quickly now it's a race to see who will be the first one to make it right. Some hot steamy juicy sex scenes. Fantastic ending.