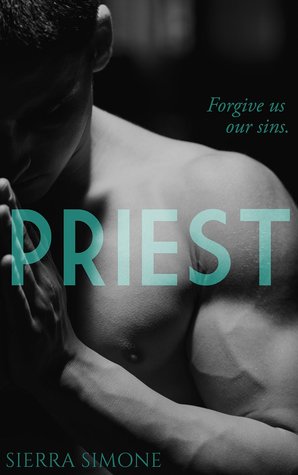 There are many rules a priest can't break.
A priest cannot marry. A priest cannot abandon his flock. A priest cannot forsake his God.
I've always been good at following rules.
Until she came.
My name is Tyler Anselm Bell. I'm twenty-nine years old. Six months ago, I broke my vow of celibacy on the altar of my own church, and God help me, I would do it again.
I am a priest and this is my confession.
I was reluctant to read this book at first but it was nothing like I thought it would be. First off if it makes you feel any better Tyler only became a Priest 3 years prior to seeing Poppy. Tyler's reasons for becoming a Priest are very noble but when he meets Poppy his focus is about to change. Tyler is a dirty hot lover and he can't stay away from her no matter the consequences. Through this lust filled journey the go on Poppy also finds a god in the process. It's is a very spiritual moving story with some oh so hot and dirty sex scenes. It would seem that there is no good end for these two but just when we think Tyler has it all figured out it blows up. Now he is restarting his life over without Poppy but she is never far from his thoughts. After sometime he decides he needs closure in order to move forward. Fantastic Ending.