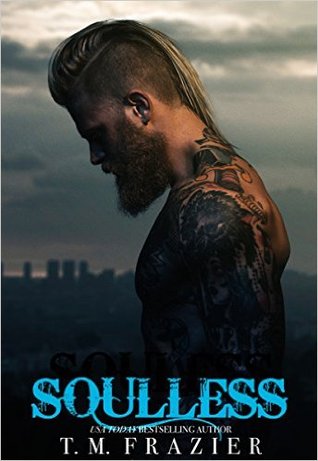 Soulless, is part two of Lawless.
The finale to Bear and Thia's epic love story.
After Lawless I went into this book on edge know that something bad was going to go down but I didn't know when. We get to meet Rage and she is a whole bag of mystery. Bear is doing time but luckily he has the right friends that help him get out but not quick enough. There's a war brew'n but Thia & Bear have a little time before it begins. Just when tragedy strikes and Bear is getting his head straight is when it all goes down. Let me tell you the twisted story that is told is jaw dropping down to the very end of the story. I'm excited and can't wait for more. The sex scenes are off the charts hot. Fantastic ending.