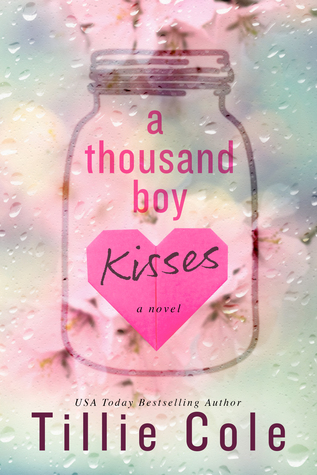 One kiss lasts a moment.
But a thousand kisses can last a lifetime.
One boy.
One girl.
A bond that is forged in an instant and cherished for a decade.
A bond that neither time nor distance can break.
A bond that will last forever.
Or so they believe.
When seventeen-year-old Rune Kristiansen returns from his native Norway to the sleepy town of Blossom Grove, Georgia, where he befriended Poppy Litchfield as a child, he has just one thing on his mind. Why did the girl who was one half of his soul, who promised to wait faithfully for his return, cut him off without a word of explanation?
Rune's heart was broken two years ago when Poppy fell silent. When he discovers the truth, he finds that the greatest heartache is yet to come.
Standalone Young Adult Tearjerker Romance.
They aren't lying when they say it's a tearjerker
romance!! I think I hate Tilly Cole and then I can't imagine how she got through writing this AMAZINGLY heart breaking Beautiful story.
Poppy is a quirky, love life kind of girl - even at 5 years old she's so full of life.
Ruin he has a dark side but Poppy she bring light into his life but when he is ripped from her life things become very dark for him. Now that he's back he's not the say boy he was when he left. Poppy just wants to keep her distance because she doesn't know him anymore. When things come go head Poppy realizes the boy she loves is under all that pain. Now that there is little time to be had they need to make the most of it. This is where the heart break comes - so many outcomes will cross your mind but you will know how their story ends because it's all right there laid out for you as sad and beautiful as it is.